NIC Pure
Natural Immunogenics, or NIC, is a family-owned and operated Florida company, founded in 1998. We are committed to the principles of Health Freedom and Health Sovereignty, which means helping to educate people on the ways they can take control of their own health and wellbeing. Freedom and sovereignty come with responsibility, and require active participation to achieve and retain.
Our Mission is to produce the finest mineral hydrosols and natural health products as the first line of defense in the journey to health sovereignty.
Our Vision is to rediscover nature's most effective solutions to the increasing health challenges facing humanity.
Furthermore, we are committed to also defending silver and its use in medicine, supplementation and other efforts to achieve well-being. This means engaging in regulatory and compliance-related discussion, whether in the consideration of new or proposed changes to policy, or even the regulation of certain substances, especially nano-particles as part of the nanotechnology debate.
Our products are produced under Good Manufacturing Practices (GMP), audited by NSF bi-annually. We meticulously verify that our products contain the ultimate refinement of pure mineral elements in pharmaceutical-grade purified water, so pure that it meets USP-NF standards for Pharmaceutical Grade Water.
---
Pure Family
Natural Immunogenics Corporation founder Stephen Quinto became familiar with silver's antimicrobial properties in 1967 when searching for non-chemical methods to keep his swimming pool water clean; he selected a process using both silver and copper.
Stephen began researching colloidal silver for immune support in 1997, working to isolate silver into miniscule particles that could achieve near-perfect dispersion. Natural Immunogenics was founded in 1998 to continue and expand his research and product development, and the first bottles of Sovereign Silver Bio-Active Silver Hydrosol™ shipped to retailers in 1999. Two years later, Argentyn 23®, a derivative professional line based on the same technology, followed.
Always intended to be a multi-generational company, in 2009,
Stephen passed the torch of leading Natural Immunogenics to his sons, Theo & Benjamin, who had joined the company 9 and 1 years prior, respectively. The brothers continue to this day to safeguard
their father's legacy by ensuring that the culture of the
organization – family, passion and pride – remains unchanged as
the organization grows. All in an effort to help people achieve their own health sovereignty.
---
Pure Science
Scientific research has been the foundation for the development of Natural Immunogenics products since founder Stephen Quinto began his work in 1997.
Our scientists utilize advanced analytical and production equipment to ensure the purity, uniformity and performance of our products.
We also conduct in-depth analyses on hundreds of
competing brands.
Our equipment includes:
Phillips CM 12 Transmission Electron Microscope
UV-Vis Spectrophotometer
Atomic Absorption Spectrophotometers
Endotoxin Analyzer
TOC analyzer and particle analyzer
2 custom-designed 8-stage water filtration systems
Our care to detail extends to every aspect of our operations. NSF has certified our facility as fully compliant with current Good Manufacturing Practices (GMP), verifying the quality of our systems, processes, procedures and documentation.
Natural Immunogenics will continue to invest in research and development to explore and expand the world of mineral
hydrosols and colloidal science.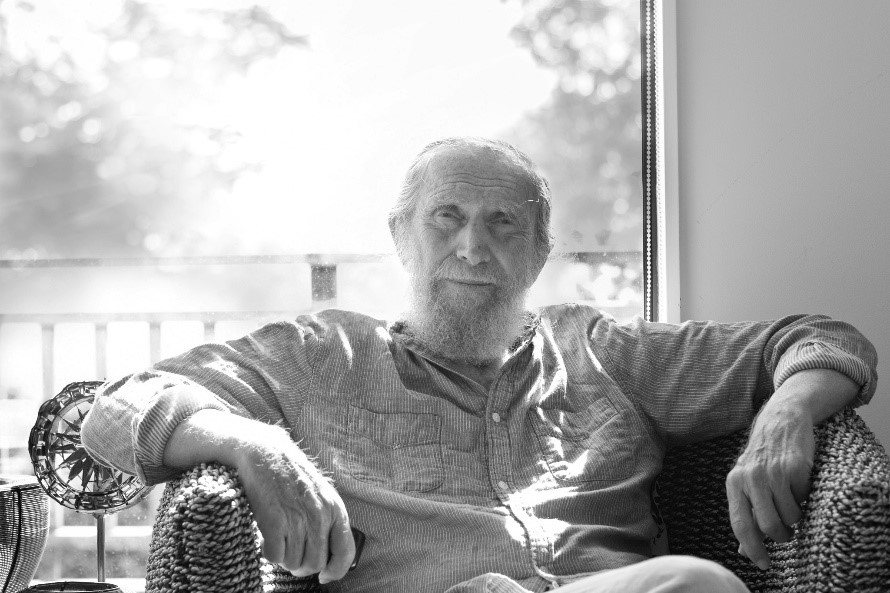 In Honor of Stephen L. Quinto, Founder of Natural Immunogenics Corp. (1935-2022)
It is with deep sorrow that we announce the passing of Stephen L. Quinto. Stephen led a life of determination, driven by a vision to promote Health Sovereignty, encouraging each of us to take full responsibility for our own well-being. 
He created a company dedicated to rediscovering nature's solutions to the health challenges facing humanity.  We are all appreciative of his guidance and impact on so many.
In recent days, our organization has been overwhelmed by the wonderful comments we've received from friends and former business associates.  Stephen was described as a person with a "universal love of existence", a "fighter for ideals" with a "unique, generous spirit." He was a father, husband, philanthropist, mentor, and friend to all.
Stephen will be greatly missed by his friends, colleagues, and his extended family here at Natural Immunogenics. Please join us in keeping his vision alive, as we continue inviting others to join us on a journey towards Health Sovereignty.
---
Pure Sovereignty
"The concept of health sovereignty involves taking full
responsibility for one's own well-being," says Natural
Immunogenics founder Stephen Quinto.
After years of research and experimentation, NIC launched
its Bio-Active Silver Hydrosol for Immune Support* for
consumers, Sovereign Silver. Argentyn 23, a professional grade formula, was launched two years later in 2001.
In 2008, the company introduced the world's first Homeopathic Silver First Aid Gel, the topical form of its popular supplement product under both brands.
These product lines continue to be the #1 selling silver
brands in North America. Both brands have been evaluated for safety and efficacy by Health Canada, the
Canadian Health Agency, and are classified in the "Trace
Element" category. The products are also marketed in the EU.
NIC continues its work to support and enhance health
sovereignty through its research on silver and other hydrosol health products. The company is dedicated to delivering the purest and most effective products its customers can use
to achieve maximum health, thus fulfilling our enduring
commitment to supporting and promoting the concept of health sovereignty.
---
Sovereign Silver
Sovereign Silver Bio-Active Silver Hydrosol™ is the #1 selling silver supplement in North America for Immune Support, trusted by millions for unprecedented quality, efficacy and safety. Also available For Kids and For Pets!
Sovereign Silver's First Aid Gel is the only topical homeopathic preparation to harness the revolutionary power of silver, and is used for fast healing of minor cuts, scrapes, burns bites, bruises and skin infections. It reduces topical pain, calms skin inflammation, fights minor skin infections and promotes healing without odor, stinging or greasy residue.
Learn more at SovereignSilver.com

Argentyn 23®
Introduced in 2001, Argentyn 23 is a professional grade of silver hydrosol which is available only through licensed health care practitioners. Like Sovereign Silver, it represents the ultimate refinement and most significant breakthrough in colloidal technology.
Argentyn 23 Bio-Active Silver Hydrosol™ and First Aid Gel have been paramount in helping practitioners around the world to guide their clients towards health sovereignty.
Learn more at Argentyn23.com